EGGRYPTO X
Description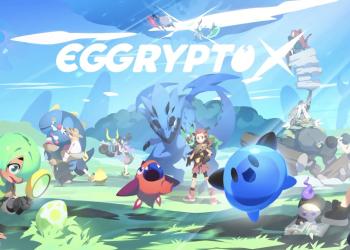 "EGGRYPTO X" is a monster-raising RPG developed as a sequel to "EGGRYPTO," which was released on April 20, 2020. Players can freely grow their monster's stats, and instead of a uniform growth system based on levels, the game features a highly flexible training system.


◾️Game Features:
Monster Raising: Players can freely develop their monster's stats.
Unique Monsters: A system where the visual appearance of rare monsters (NFTs) changes.
Integration of Two Games: "EGGRYPTO" and "EGGRYPTO X" are designed to be enjoyed simultaneously, rather than separately.
◾️Basic Information:
Game Title: EGGRYPTO X
Genre: Raising Simulation RPG
Price:Free to Play
Supported Platforms: iOS / Android
Developer: Kyuzan Inc.
Status: Under Development
Pre Reservation Detail
Web site URL
https://eggrypto.com/eggrypto-x