Loot by Rogue
Description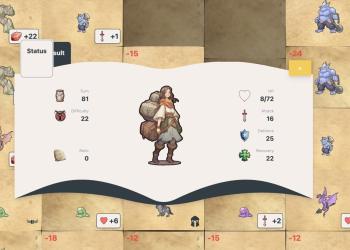 Loot by Rogue is a free-to-play roguelike blockchain game.
Explore dungeons, collect equipment, and mint your loot for 10 MCHC. Loot is an NFT that records the text information of the equipment you acquired in your adventure. Loot itself has no utility, but by limiting the meaningful information to only the name of the equipment, we envision use cases that leverage the composability of NFTs, such as secondary use of Loot.

◼︎How to Play
Advance through the dungeon, collect items such as weapons, armor, and accessories, and aim for the exit.
If you can safely escape from the exit, you can mint for 10MCH.

The red number in the upper left corner of the dungeon grid represents damage. Try to avoid places with red numbers.
Also, meat restores your health, so follow the route that gets you the most meat.

◼︎Items

Heal Portion: Restores HP.
Defence Portion: Increases defense for 3 turns.
Reroll Dice: Regenerates the map. Strong monsters may not change.
Padlock: Do not obtain loot for 1 turn.

Genre: Roguelike
Platform: Browser
Release Date: May 13, 2023
Status: Released
NFT: Yes
Token: MCHC
Blockchain Network: MCH Verse
Developer/Publisher: MCH Co., Ltd.
Pre Reservation Detail
Web site URL
https://www.lootbyrogue.com/